The Cure Back Pain Network is expanding its Editorial Board.
Qualified and licensed physicians, chiropractors, physical therapists, psychologists and other types of health providers are cordially invited to contact us on social media regarding this unique, exciting and extremely limited opportunity.
Make a difference and help patients worldwide.
---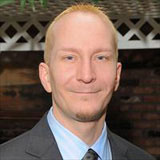 Sensei Adam Rostocki is a back pain scholar, dedicated patient rights advocate and the founder of The Cure Back Pain Network. Sensei is a martial arts instructor and fitness trainer with over 3 decades of experience in the fighting arts and sciences. Sensei is a long time student and teacher of traditional Asian healing arts, focusing on internal energy systems. Sensei Adam is the founder of The Chronic Pain Coach, a proprietary method of managing chronic pain without drugs. Sensei Adam Rostocki is also the founder of SAR Research and Statistics Ltd, a leading supplier of healthcare service surveys and reports for the insurance industry.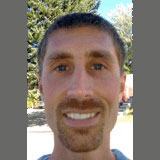 Roger Gietzen, MD is a classically trained neurologist who specializes in the growth sector of tension myositis syndrome care. Dr. Gietzen has extensive experience working with stroke patients and has held positions as the Director of the Stroke Program, the Head of the Neurology Department and the Director of the Neurophysiology Lab, all at Northern Michigan Hospital. Dr. Gietzen also has experience in pain management, including the administering of fluoroscopy guided epidural injections. Dr. Gietzen is an incredibly enthusiastic and motivated care provider who truly brings a unique and much needed perspective on mindbody medicine to the traditional medical industry.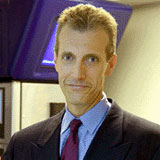 Eben Davis, DC is a renowned chiropractor in the San Francisco area. Dr. Davis specializes in back and wrist pain and embraces a holistic philosophy towards care. He is also a well known exponent of nonsurgical spinal decompression using the DRX9000 system. Eben Davis is certified by The National Board of Chiropractic Examiners and is a member of The California Chiropractic Association (CCA), The International Chiropractic Association (ICA) and The Parker Chiropractic Research Foundation. Dr. Davis is an accomplished writer with a top rated blog of his own.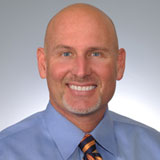 Dr. Brent Wells, D.C. is a passionate, licensed chiropractor who has been dedicated to sharing his knowledge and services with his patients throughout Alaska for over 20 years. He remains focused on treating the body and spine as a whole for overall better health and well-being. Along with providing expert manipulations and alignments, Dr. Wells remains active in continuing his education so that he can provide accurate and up-to-date guidance in all areas of at-home care including exercise, diet and lifestyle choices.
Steven Shoshany, DC,C.C.E.P.,C.K.T.P. is a well known chiropractor based in New York City. Dr. Shoshany is a member of The New York Chiropractic Council, The International Chiropractic Association and The International Chiropractic Pediatric Association. Dr. Shoshany is a well recognized expert in the chiropractic, spinal decompression and pain management field. He has been invited to offer his expertise and present treatment methods on various television shows, and his articles are widely published across the web and in print. Dr Shoshany is widely sought for consultations, analysis and to provide training. His patented treatment methods are recognized and used all over the world to treat sciatica, herniated discs, and lower back pain.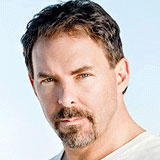 Ron Spallone DC is a sports chiropractic specialist and spinal decompression provider in Colorado. Ron Spallone is a member of The National Board of Chiropractic Examiners and the Colorado State Board of Chiropractic. Dr. Spallone has been voted Colorado's Sports Chiropractor of the Year and was also bestowed the honor of National Chiropractor of the Year by The Association for the Care of Elite and Professional Athletes. Ron Spallone is noted for his work with professional sports organizations and as an official care provider for a variety of sporting events.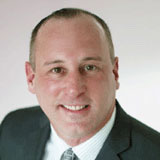 Mitchell Yass PT is a dedicated physical therapist and fitness trainer who propagates the idea of weight training as the most effective treatment for a wide range of chronic pain disorders which have been misdiagnosed as coming from structural abnormalities in the spine. Dr. Yass is the founder of PT2 with locations in Long Island, NY and Southern Florida and is also the author of "Overpower Pain: The Strength Training Program that Stops Pain without Drugs or Surgery". Dr. Yass is a member of the American Physical Therapy Association who also currently performs on a radio show in S. Florida called "Stop The Pain; I Want My Life Back".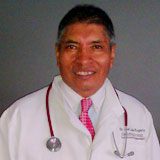 Dr. Jose Luis Rugerio is the Medical Director of The Pain Medical Center in San Miguel de Allende, Mexico. Dr. Rugerio is a Board Certified Surgeon, but specializes in the minimally invasive treatment of a diversity of back and neck pain syndromes using the injection-based percutaneous hydrotomy treatment. Dr. Rugerio's clinic offers medical tourism packages that attract clients from around the world. Jose Luis Rugerio, MD has completed training in aesthetic laser surgery, laparoscopic surgery, traumatology, orthopedic surgery, proctology and digestive surgery, as well as thoracic and vascular surgery.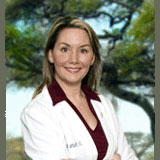 Andrea Mills, DC is a licensed chiropractor practicing in Lancaster California. Dr. Mills is an expert on holistic chiropractic and nutrition. She is also a well known author with a fantastic site devoted to finding natural arthritis relief. Andrea Mills brings first hand experience of dealing with chronic pain to her topics, since she suffered from neck pain and headaches related to a serious car accident earlier in her life. In fact this was her inspiration to become a chiropractor herself!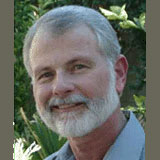 Arlen Ring, Ph.D. is a professional licensed psychologist and Certified EMDR (eye movement desensitization and reprocessing) Practitioner who has developed a focus in helping tension myositis syndrome patients discover and overcome the emotional reasons behind their symptomatic expressions. Dr. Ring has over 30 years practical experience working with patients and holds the following professional affiliations: American Psychological Association, Los Angeles County Psychological Association, Adjunct Faculty Los Angeles Community College District, World Professional Association for Transgender Health, Staff Psychologist, Los Angeles Gender Center, EMDR International Association.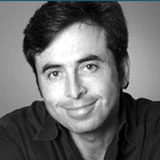 Dr. Michael Cohen L.Ac. DC is a chiropractor and acupuncturist who embraces the ideals of mindbody medicine and self healing. Dr. Cohen has traveled extensively to create and refine his treatment philosophy and currently directs The Allen Road Mind Body Clinic in Toronto, Ontario, Canada. Dr. Cohen is the developer of The Acuball, which is a massage and acupressure self-treatment device which has received critical acclaim from notable sources, such as Dr. Mehmet Oz and Dr. Andrew Weil. Michael Cohen is also the author of "Feel It? Heal It! Relieve Your Pain Naturally".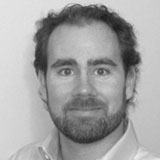 Alan Cavanagh, DC is the clinical director of Morningside Chiropractic in Edinburgh, Scotland. Dr. Cavanagh is a rehabilitation expert, focusing on helping patients with chronic conditions to regain full functionality and health. Alan provides chiropractic services, as well as postural, nutritional, exercise and lifestyle guidance for his patients, helping to sculpt a condition of improved wellness for life. Alan Cavanagh is also a sports enthusiast, with particular interests in rugby, cricket, golf and field hockey.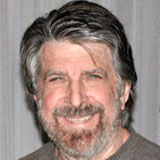 Dr. Richard Ward Ph.D, J.C.D, Msc.D is a practicing holistic Medical Hypnoanalyst, an Advanced Master Neuro-Linguistic Programming Professional and a Christian Conciliator. One of the services he offers is hypnotherapy treatment for various types of chronic pain. Dr. Ward also treats physical and mental ailments and conditions through the use of spiritual mind therapy in the capacity of pastoral counseling specialist and metaphysical practitioner. Richard Ward is a clinical member of the American Academy of Medical Hypnoanalysts, the Metaphysical Doctors Association and The Christian Legal Society.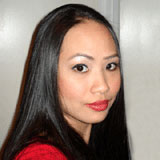 Pachareephan Jam Rangsiewongse Rostocki M.Sc., M.B.A., is a multilingual expert in healthcare administration, organizational practice management and medical marketing. Pachareephan is a noted business consultant in Asia and the US. Pachareephan is also the chief strategic analyst for SAR Research and Statistics Ltd, a leader in healthcare service satisfaction ratings and surveys provided to the insurance sector.