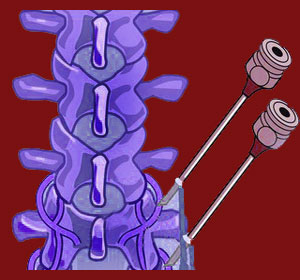 The facet syndrome diagnosis remains controversial for many reasons, primarily because facet joint degeneration is universal. It is obvious that pathological cases of zygapophyseal deterioration exist, but these represent the exceptions, rather than the rule of asymptomatic nature. Research science has determined that most facet arthritis is simply an expected part of aging that should not cause significant pain for the majority of adults.
To clarify the focus of this resource section, we must first state that facet joint syndrome and facet joint degeneration are not the same thing. Facet syndrome is the name for pathological structural changes in the apophyseal joints. These cases represent a small minority of the total population who will demonstrate zygapophyseal changes due to age and activity associated with experiencing a normal life.
This vital resource section explains the diagnosis of facet joint syndrome. We will cover the processes involved in proper diagnostic evaluation, as well as expose the common errors made by care providers from all manner of healing sciences when it comes to identifying facet joint pathology.
Facet Syndrome Diagnosis Factsheet
The diagnosis of facet syndrome is statistically more likely to be a revision verdict than a primary verdict. This means that most patients are originally diagnosed as suffering from some other type of causative mechanism and when treatments fail to deliver satisfying outcomes, the diagnostic verdict is changed to reflect facet joint pain. This accounts for over 70% of diagnosed patients, with only 30% receiving a primary verdict of facet joint syndrome to explain their back pain. Revision diagnoses are always suspect, since the doctor got it all wrong the first time; what makes you think they are correct now?
Diagnosticians use physical exam and patient symptomology as primary evidence towards a facet joint syndrome diagnosis. If the patient demonstrates stiffness and pain when mobilizing particular spinal segments, but little pain when the area is rested, facet syndrome seems like an obvious possibility, especially in patients past middle age.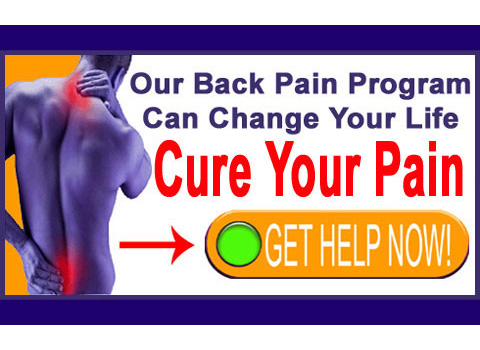 Diagnostic imaging will be used to view the area and provide additional evidence for or against the diagnosis. If osteophytes, hypertrophy or excessive degeneration of the facet joint is witnessed, the doctor will likely recommend an injection of anesthetic for confirmation of the facet syndrome diagnosis. If the injected anesthetic deadens the pain locally, then the diagnosis will be made officially. This diagnostic injection is sometimes used in lieu of imaging, which becomes a very dangerous precedent, since the injection alone can mask pain from a wide range of possible problems in the spine, as well as relieving symptoms locally from even nonstructural pain syndromes, such as regional ischemia.
We always recommend that any diagnostic injection should be a final step in an otherwise complete diagnostic evaluation and should always be performed using live fluoroscopy x-ray for maximum accuracy and minimal use of anesthetic substance utilized. These guidelines will greatly improve diagnostic accuracy.
Facet Joint Syndrome Dialogs
The following essays detail the most important aspects of facet joint pain diagnosis. As each new article topic is published, it will be added to the section below to complete the depth of coverage on the subject of facet symptom diagnosis:
Are you really suffering from a facet joint scapegoat instead of an actual problem? Facet syndrome often acts as a scapegoat for back or neck pain, meaning that it accepts blame from clueless or opportunistic doctors, but is not the true source of suffering. You don't think that misdiagnosed facet syndrome is a real concern? You have much to learn, since the occurrence of misdiagnosis is catastrophic in proportions, costing patients money, time, hope, chronic pain and sometimes even their lives.
Facet joint MRI is the premier diagnostic imaging tool when it comes to facet joint syndrome. Magnetic resonance technology provides unparalleled images of the spine that can really help doctors to narrow down diagnostic possibilities quickly and easily. Just remember that the test does not diagnose anything. It merely images the spine. Diagnosis is a subjective process that relies on medical opinion, which can easily be swayed by financial motivations.
Facet joint x-ray can provide quality images of the skeletal sections of the spine, but fail to provide any insight on soft tissue conditions that might be contributory to facet joint expressions, such as ligamentous problems with laxity or over-tension.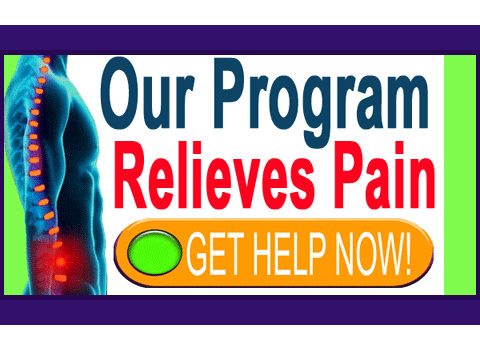 Consulting with a facet joint specialist is always a good idea for patients who want the best diagnostic and treatment opportunities. Specialists have niche expertise with the condition and often offer the best therapy outcomes compared with general orthopedists and neurologists. On that topic, which is the best doctor for facet syndrome? There are several medical specialties that treat the condition. Which one should you choose?
Facet Syndrome Diagnosis Guidance
We always give two solid pieces of advice when it comes to any back or neck pain diagnosis: First, be sure to seek out a second or even a third medical opinion before starting any form of treatment. The problem of misdiagnosis has reached unprecedented levels for facet syndrome and the consequences include completely unnecessary therapies and surgeries. Second, make extra effort to learn all you can about facet syndrome and look for inconsistencies in the diagnostic verdict. In essence, become proactive in your own care and get involved in the diagnostic and treatment processes at every opportunity. After all, it is your health. If you will not invest research time to protect yourself, then you will become the ideal victim for doctors who are more interested in your money, than your wellness.
Once you are confident in your diagnosis, check out our facet joint treatment resource section for complete details on the safest and more effective therapies available.
---
Facet Joint Pain > Facet Syndrome Diagnosis
---