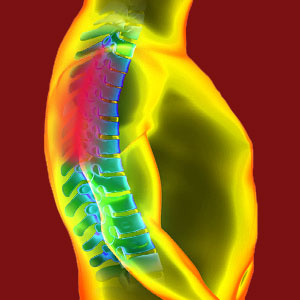 Facet joint ischemia is a painful process in which the zygapophyseal joints are deprived of oxygen due to circulatory or mindbody issues. Ischemia is a common source of pain throughout the body and is usually only correctly identified as the underlying origin of suffering when there is a structural basis for the lack of blood supply to exist. However, when it comes to chronic pain, it is well known that the vast majority of ischemia syndromes are not enacted by circulatory problems, but instead are directly motivated by a psychogenic mechanism.
This interesting essay examines the occurrence of oxygen deprivation pain syndrome in and around the facet joints. We will provide background information on ischemia and describe how the process can cause severe symptoms that often defy correct diagnosis for long timelines of care.
What is Facet Joint Ischemia?
Ischemia describes an oxygen deprived state of an anatomical region, typically caused by a reduced amount of blood flow to the area. All cells in the body require oxygen in order to live and thrive. When this oxygen is withheld, the cells suffer tremendously and will respond in kind.
Different types of cells have different oxygen needs. Bone cells require the least amount of oxygen, as do many connective tissue cells. Muscle cells require far more oxygen, but are still capable of handling periods of deprivation, as is demonstrated in any fitness exertion. It takes quite a bit of oxygen deprivation to cause muscles to go into spasm and stop working, as is the situation with the severe leg cramps often seen in distance runners who are pushed to their limits of endurance. However, nerve cells require a continuous, rich supply of oxygen and will become symptomatic in a very short time after being deprived. This is why pain is such an immediate consequence of neurological tissue ischemia.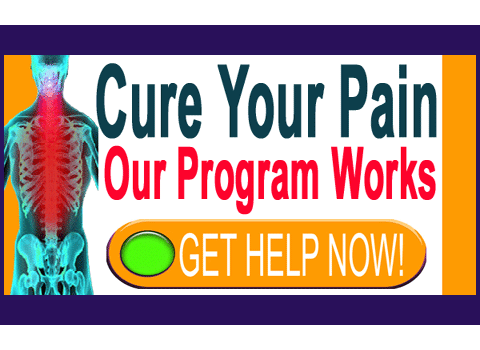 Other bodily tissues are also affected by ischemia and each will react differently to oxygen reduction, depending on its function and metabolic activity. Ischemia can affect virtually any system of the body, with some of the most common being the neuromuscular system, the digestive system, the central nervous system and the autonomic system.
Causes of Ischemia
When it comes to the facet joints, ischemia might target a particular joint in rare instances, but is usually more of a regional process, affecting all the muscle and nerve tissues in a given region. This explains why so many misdiagnosed oxygen deprivation syndromes that are mistaken for facet joint problems involve wider-spread symptoms than typical facet joint syndrome would typically produce.
The facet joint anatomy contains nerves, cartilage and ligaments that can all fall victim to ischemia. Meanwhile, the immediate area surrounding the joint also contains other nerves and muscles that can also be affected by regional ischemia.
In rare cases, there might be a structural reason for the oxygen deprivation to occur. This might involve a blood cell problem wherein oxygen is not transported efficiently. However, in this case, symptoms would be large-scale and distributed widely over the entire anatomy. More likely, but still very rarely seen, circulatory issues might create ischemia locally near the painful zygapophyseal joint. The underlying cause might be damage or disease in one or more circulatory vessels or might involve compression of one or more blood vessels in the region, such as in the case of arterial thoracic outlet syndrome.
Most often, ischemia is a purposeful process that is enacted by the subconscious mind using various autonomic mechanisms that are not under conscious control. The blood vessels can be constricted and circulation can be routed away from specific areas of the anatomy. The results are catastrophic and immediate in many cases. Pain, tingling, numbness, weakness and dysfunction are all direct results of regional ischemia.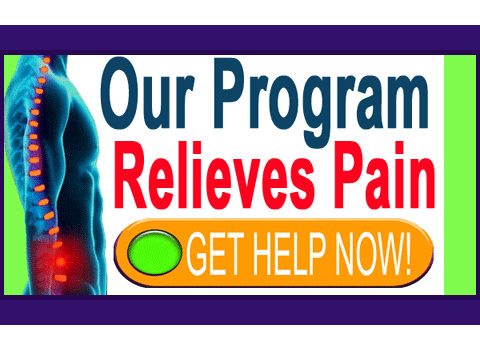 Facet Joint Ischemia Solutions
Ischemia that is motivated by blood or circulatory vessel problems should be easy to diagnose and manage using targeted therapy. If ischemia is suspected as a causative mechanism for pain, these should be the first circumstances that should be investigated, confirmed or ruled-out through a comprehensive diagnostic evaluation. If cleared of structural problems creating oxygen deprivation, most patients will fit the typical model of mindbody causation.
Mindbody ischemia is an epidemic concern in today's medical system, since so many health problems can result and often are not diagnosed accurately. Patients will undergo treatment after treatment for scapegoat structural issues that are not actually the root source of pain, which really goes a long way towards explaining why so many back and neck pain treatments fail miserably.
There is much more to learn on the subject of mindbody ischemia, so we suggest you continue onwards to our coverage of tension myositis syndrome, to understand more about how the work of Dr. John E. Sarno helps patients with this very diabolical health crisis.
---
Facet Joint Pain > Psychosomatic Facet Joint Pain > Facet Joint Ischemia
---