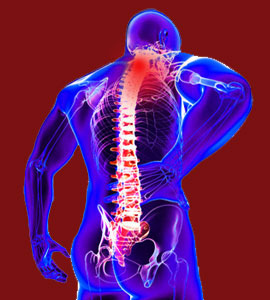 Understanding the psychology of facet joint syndrome is just as important as understanding the physical aspects of the condition. The psychological impact of chronic facet joint pain can take a major toll on any patient's future functionality and overall health, so doctors should invest more time in evaluating the psychoemotional state of their patients and implementing interventions to counter the nocebo effect inherent to the diagnostic process.
Facet joint pain is largely considered one of the least severe of all persistent back and neck pain conditions according to all accepted pain scales. Most patients have pain that is localized, manageable and treatable to a large degree. However, when pain changes the way the mind works, the consequences of facet syndrome can be much more significant and might pave the path towards such cruel fates as disability, obesity, diabetes, drug addiction and even death.
This essay takes an important and long overdue look at the psychological consequences of facet joint pain. We will explore why pain can change the mind and how patients can protect themselves against far worse fates than simple back pain.
Psychology of Facet Joint Syndrome Nocebo
Pain itself will not inherently have a serious negative effect on the mind. Many people suffer with idiopathic back pain and take it all in stride, going about life just fine, despite their suffering. In fact, virtually all research studies point out the shocking truth that patients who do not seek diagnosis or treatment for back pain fare much better than those who do!
Being diagnosed with facet syndrome imparts a substantial nocebo effect. The patient now believes that there is something wrong with them and that their spine is compromised in some way. Many patients are never informed of the simple truth that facet joint degeneration is completely normal and universally experienced. They also do not know that virtually all facet joint degeneration is asymptomatic or only mildly symptomatic. Instead, they believe the worst and feel like damaged goods.
When doctors do not provide an objective view of facet joint degeneration, patients might feel that their diagnosis is much worse than it truly is. Unfortunately, since many doctors purposefully utilize the nocebo effect to gain compliance for profitable and often dangerous treatments, many patients are left to cope with the psychological ramifications completely alone.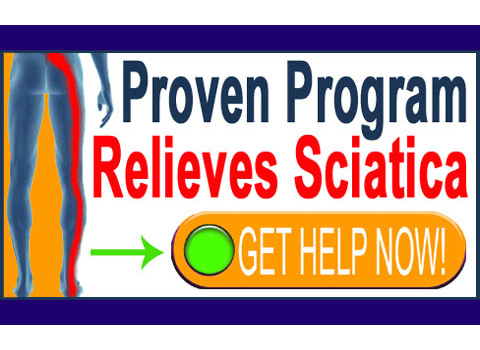 Facet Joint Syndrome Mindbody Consequences
This feeling of being compromised often leads to activity avoidance, a move towards a more sedentary lifestyle, a tendency to shirk physical responsibilities and a mindset of fear, anxiety and frustration.
If these patterns continue, the patient might become depressed. Pervasive anxiety might lead to psychological or social problems, as well as physical manifestations such as panic attacks, paroxysmal hypertension and other related pain syndromes.
Over time, the patient will be transformed into an unhealthy shell of their former self, unable to function well, if at all. This is the classic sad case we see often as back pain advocates, and it always starts with a physical diagnosis and the nocebo effect that entails.
We all know there is a terrible epidemic of obesity and diabetes in the modern developed world, but do most of us think to ask why? The growth of these conditions goes hand in hand with the growth of chronic pain diagnoses of all kinds and the psychological consequences these diagnoses create.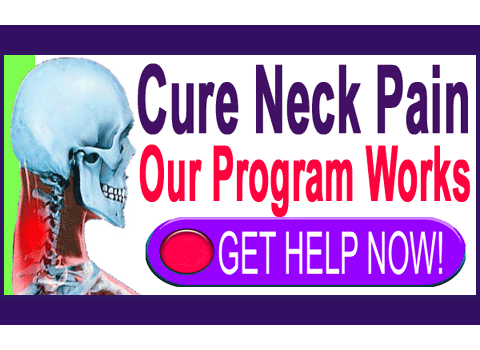 Psychology of Facet Joint Syndrome Interventions
If doctors were more objective, proactive and positive in their efforts to counter the nocebo effect, few patients would ever suffer the psychological consequences of a chronic pain diagnosis. However, as we mention many times in our writing, the nocebo effect is often a purposeful infliction of psychoemotional injury that makes it so much easier for doctors to make a financial killing at the direct expense of the patient's health. It is ironic that doctors will hide behind the apparent virtues of treatment, stating that they are helping people, when they are actually one of the major factors truly responsible for the suffering in the first place.
Patients can help themselves if no other advocate is available to them. First, they must learn all they can about their diagnosis from objective sources of information that will tell them for sure that most facet joint conditions are quite minor and normal. Next, they should realize that by negatively changing their lifestyle in response to pain, only negative changes will be made in their future lives. If they can see the problems before they occur, then these problems can easily be prevented.
Most importantly, patients should always utilize knowledge therapy to help them to understand and remove the psychoemotional power of the nocebo effect, as well as from the pain itself. Many find that this step actually provides them with a complete cure for the pain, since many patients make connections between the expression of suffering in the back and deeply rooted sufferings that exist in the mind. By making this connection, the physical pain becomes completely unnecessary and simply stops. This occurrence is brilliantly demonstrated in the work of Dr. John Sarno and many other mindbody medicine pioneers, including the some of the very doctors on our editorial board.
Facet Joint Pain > Psychosomatic Facet Joint Pain > Psychology of Facet Joint Syndrome