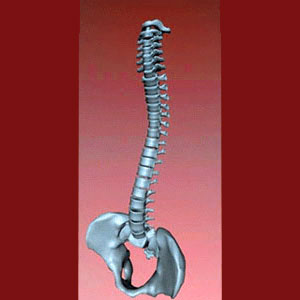 Spinal fusion for facet joint pain is the most invasive treatment imaginable and is actually used in some patients with unresponsive spinal joint symptomology. It is difficult to think that any type of facet joint pathology would necessitate fusion, but then again, the procedure is one of the most widely used in the back and neck pain treatment arena.
Spinal fusion, also called spondylodesis, is the most barbaric of all back surgeries. It is widely utilized to treat a host of back pain diagnoses, as well as general idiopathic pain that is typically mistakenly blamed on some vertebral or intervertebral abnormality. Spinal fusion is used in growing numbers each year, despite its horrific curative results and proven detrimental consequences on the form and functionality of the backbone. We are sure that our stance on fusion is crystal clear right from the get go… However, we will provide a truly objective evaluation of the treatment during the course of this dialog.
This discussion details spondylodesis surgery as a potential solution for chronic and severe facet joint pain.
Spinal Fusion for Facet Joint Pain Explained
Spinal fusion is exactly as the name implies. During the procedure, one or more spinal discs are removed between vertebral bones and the bones are then joined surgically using grafts, often with the introduction of reinforcing hardware in the form of screws, pins, cages, bolts, brackets and other attachments. This hardware may be temporary during healing, to be removed later, or might be a permanent addition to the spine.
Spinal fusion can be used at a single intervertebral level or multiple levels, depending on need. In cases of facet joint pain, fusion is most often used at the lower lumbar junctures of L5/S1 or L4/L5. It is also commonly used in the mid to lower cervical levels of C4/C5, C5/C6, C6/C7 and C7/T1.
Basically, fusion creates one solid mass of bone where 2 or more individual vertebral bones separated by spinal discs once existed. The idea here is to stop the spinal joints from moving against one another, therefore hopefully solving the pain problem. However, as you will see below, spinal fusion creates a world of problems unto itself, so this might be a fool's errand.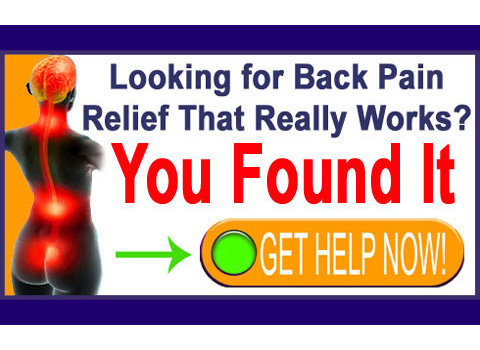 Spinal Fusion Surgery Benefits
If the patient is indeed suffering very severe pain due to mechanical dysfunction of the joint, fusion might offer a solution. However, fusion is certainly not the only solution and most patients would be better served using a less invasive facet-joint specific surgical technique to resolve their pain instead.
Successful fusion will indeed stop all motion at the painful facet joint, although full healing might take a year or more. Fusion is also useful for treating a wide range of other diagnoses, as well, so patients who have multiple problems at a single spinal level might see fusion as the best all-around therapy that can address all their concerns at once.
We had to really stretch to find these few benefits and none of them are really selling points. Let's take a much more important look at the cons of spinal fusion for facet joint pain or any back pain problem for that matter.
Spinal Fusion for Facet Joint Pain Downsides
Spinal fusion is a barbaric and complicated surgery. It is common for patients to be on the operating table for many hours, require blood transfusions and face the possibility of many complications during and after the procedure. In fact, fusion is the most problematic of all spinal operations when it comes to complications and this is already a huge problem with virtually all surgeries on the backbone. Let's take a look at some of the specific downsides that make fusion such a poor therapeutic choice: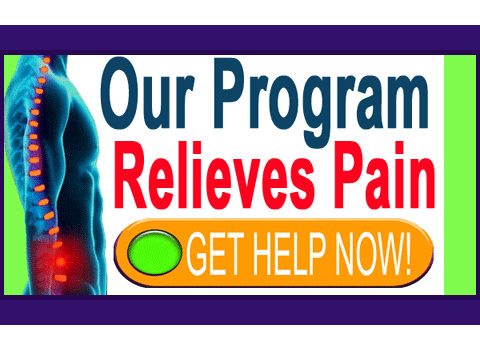 There is little evidence proving that spinal fusion is beneficial for any diagnosis. ANY. There is tremendous evidence proving that fusion goes against the natural design of the spine and cause massive dysfunction, accelerated degeneration and often necessitates subsequent fusions at surrounding vertebral levels due to these truths.
Fusion is the spinal operation that is most likely to fail to achieve a satisfying outcome in terms of pain relief, regardless of whether or not it is considered "successful" by the doctor or not. Failed spinal fusions necessitate subsequent and more invasive surgeries in virtually every case and these surgeries too often fail.
Spinal fusion always makes patients more susceptible to injury and structural deterioration even when they are 100% successful. The very nature of fusion is pathological to a healthy spine, since it deprives the vertebral column of its flexibility which is an inherent characteristic perfected by nature over countless millions of years of evolution.
Worst of all, fusion is basically never needed in cases of facet joint pain. There are many other surgical options that are less invasive, more effective and better indicated. However, fusion is often used in order to increase profitability of the procedure, as well as make the entire operation simpler for the doctor to perform.
Facet Joint Pain > Facet Joint Surgery > Spinal Fusion for Facet Joint Pain