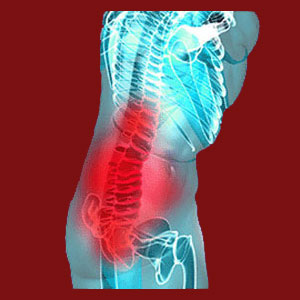 Many patients are ready to try alternative medicine for facet syndrome after disappointing results from traditional and complementary medical treatments. This does not surprise us one bit, since patients with chronic pain are usually ready to open their mind to alternatives when the usual therapeutic paths fail them. For patients who do not embrace an alternative approach to care, the future is bleak and will almost certainly be filled with failed treatment after failed treatment, culminating in one or more unsuccessful spinal surgeries. We see it every week.
Facet joint pain can be cured medically when the diagnosis is sound and indicated treatment is expertly provided. However, many patients do not find relief, indicating misdiagnosis is almost all cases, since this is a major problem in the back and neck pain treatment industries, as well as in the healthcare industry as a whole.
This discussion focuses on alternative medicine for facet syndrome and other types of pain that have been blamed on the spinal facet joints.
Alternative Medicine for Facet Syndrome Options
Alternative medicine is a general term for treatments that fall outside of the traditional healthcare sector. Some of these treatments might be considered less popular forms of complementary medicine, while others are completely independent branches of care unto themselves. The main point to consider is that these options provide an alternative to the usual way pain is treated and are therefore unique in some way compared to traditional facet joint treatment. Let's look at some of the best alternative treatments fort facet joint pain:
Hypnotherapy can be very effective as a pain management modality. Medical hypnotists can reduce the severity of pain experienced and can do so without risk or negative health effects. Self-managed programs using media (cd, video) and online resources are far less effective and some might be complete scams. Let the buyer beware!
Pain coaching is a great way to manage symptoms without drugs, injections or any type of physical treatment. Coaching teaches mindbody practices that have been fully proven to decrease the severity of pain, as well as increase functionality across physical, cognitive and psychoemotional parameters. Pain coaches are fast becoming ingrained in traditional medical practices, as well, and come from a diversity of educational backgrounds.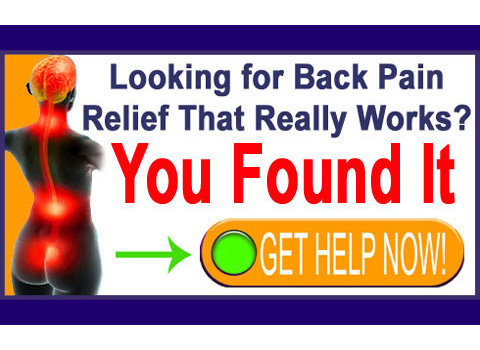 Knowledge therapy is the best example of a truly alternative medical treatment for facet syndrome. This approach does not provide any physical treatments at all, but relies completely on educating the patient as to why they really have pain. Knowledge therapy provides limited benefits for patients with structural pathology, but can completely cure patients whose pain has been mistakenly attributed to the facet joints. Since the rate of misdiagnosis has reached epidemic levels, knowledge therapy is a worthwhile consideration for any patient who has not found relief using more traditional means and can succeed where all other therapies have failed miserably.
Alternative Treatment for Facet Joint Pain
Using the examples above, efficacy is generally excellent across the board:
Hypnotherapy does not work for all, but provides substantial benefits for most patients. Hypnotherapy might or might not be covered under traditional medical insurance policies. There is virtually no risk from hypnosis treatment and other potential benefits are available also, depending on specific treatment objectives for each patient.
Pain coaching is a step up, since its results rival the best traditional pain management options, there are no risks at all and significant life benefits are also guaranteed. Pain coaching with an expert can provide the ability to function normally despite structural pain and can help cure pain that is nonstructural, especially when the pain coach is knowledgeable about mindbody medicine. Pain coaching may or may not be covered under traditional insurance, depending on many factors. Some coaches also insist on continuing sessions, which can become an expensive long-term burden.
Knowledge therapy is the best option, since it is free, or almost free, and can be completely self-managed by motivated and enlightened patients. Knowledge therapy is extremely effective at curing nonstructural pain. Even in cases of purely structural pain, benefits are still gained towards feeling better, as well as towards improving general health. All people should be using knowledge therapy not only to treat specific pain issues, but as a general health and wellness plan and towards preventative care.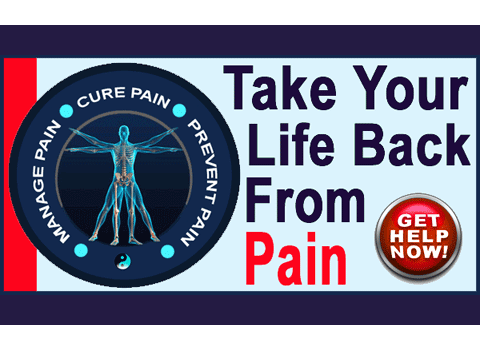 Alternative Medicine for Facet Syndrome Recommendations
All mentioned above, we recommend that all people utilize knowledge therapy for general health and wellness maintenance and pain prevention. If you are suffering with a specific type of pain, such as facet joint syndrome, then adding the treatment is a MUST DO if you are to optimize your chances for a cure.
For patients with verified structural pathology that has not responded to traditional medical care (rare) or for patients who can not undergo curative medical treatment (like surgery) for whatever reason, then investigating hypnotherapy or pain coaching might be worthwhile additions to the therapy program. Although pain coaching has traditionally been a last resort option in cases where everything else has failed, we see it being used more often as a first-line defense in people with recent pain problems in lieu of drug therapies. This is a great trend, since coaching is holistic, safe and awesome, while pain management drugs are toxic poisons that undermine health and wellness universally and may lead to injury, addiction or even death.
Facet Joint Pain > Facet Syndrome Relief > Alternative Medicine for Facet Syndrome