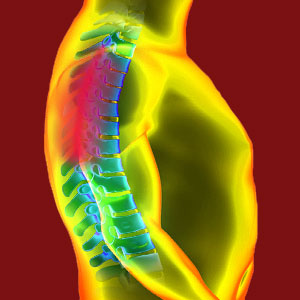 Which is better, heat or ice for facet syndrome? Both therapies can be effective for soothing pain without risky and expensive methods of care. We have been extolling the benefits of heat and ice therapy since the inception of our organization. Many patients have never seriously committed to a comprehensive program of ice and/or heat therapy and therefore simply do not know just how effective these all natural remedies can be for managing pain. We feel it is our job to spread the word, given the risk-free nature of there wonderful treatments.
Heat and ice are complementary to each other, but each does provide specific benefits that are better suited to specific diagnoses and symptoms. Many patients simply do not know exactly how they should best utilize heat or ice and are therefore hesitant about giving these methods a try.
The goal of this patient guide is to thoroughly explain facet syndrome-focused heat and ice therapy for the benefit of our readership. We will examine the rewards and imitations of both ice and heat for facet joint pain, as well as provide tips for their application in home care settings.
Heat or Ice for Facet Syndrome Treatments
Heat can be delivered in a variety of methods of care in both home and professional settings:
Professional diathermy can utilize laser, shortwave, ultrasound, microwave or other technology to create heat at skin level, subdermally or deep within the anatomy. Hot gel packs can be warmed in a microwave oven and placed topically for instant relief. Hot wet towels and heating pads also work well for topical application to a limited area of the body. Hot showers, baths, hot springs or jetted tubs are ideal for all-over heat application. Steam rooms might work well for some patients. Dry heat, such as saunas or local weather patterns in some geographical regions, are less effective for most pain issues, but might work well for some patients and some conditions.
Professional cold therapy can be delivered as cryotherapy using a diversity of methods. Home and professional cold therapy can also be applied using frozen gel packs or even bags of frozen peas. Frozen wet towels work equally well for topical application. Cold baths, pools or showers work very effectively for large scale cold therapy to the entire body. Exposure to cold, dry climate might be effective for pain prevention in some patients.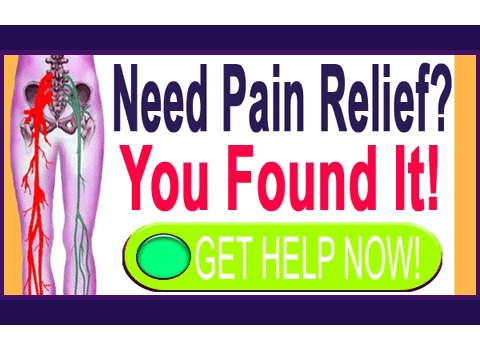 Ice and Heat for Facet Joint Pain
Ice is nature's perfect anti-inflammatory agent. Ice works incredibly well to reduce inflammation virtually anywhere in the body. Ice also provides effectual analgesic (pain-relieving) effects wherever it is utilized. Ice causes painful areas to go numb and simultaneously creates a reflex response in the body to increase circulation, which will assist in removing metabolic waste from the painful area, as well as improve healing response.
Heat is a very soothing therapy that can reduce pain and improve circulation, as well. Heat is well known to reduce muscular tightness and soothe the effects of some arthritic processes. Heat and ice are usually even more effective when used in combination with one another, with ice being utilized first, followed by heat for a double dose of relief.
Both ice and heat are all-natural, basically free to use (unless professionally applied), proven to be effective and truly risk-free (as long as common sense is maintained during application). Heat and ice allow many patients convenient and economically-friendly forms of safe pain relief. Better yet, patients can reduce their dependence on risky forms of treatment, such as drugs and injection therapies.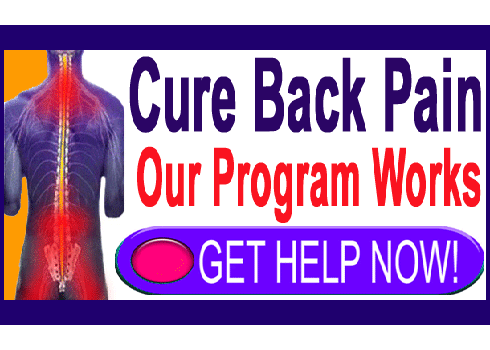 Heat or Ice for Facet Syndrome Limitations
Heat and ice have few drawbacks when compared to many other facet joint pain symptomatic therapies. The main downside is that patients must be actively engaged with these modalities in order to maximize their effectiveness. This means that some patients might have to prepare and apply both ice and heat multiple times a day. However, considering that topical applications can be used virtually anywhere and are easy and quick to prepare, patients can easily acclimate to these tasks once they recognize the value and health benefits of using ice and heat compared to toxic pain pills.
Of course, heat can burn and ice and damage tissue, so both should be applied safely and with caution. We provide detailed advice on how and when to use ice and heat in many of our other essays on the subject. Please use our search function to find all of these reports across the various sites of The Cure Back Pain Network.
Facet Joint Pain > Facet Joint Treatment > Heat or Ice for Facet Syndrome